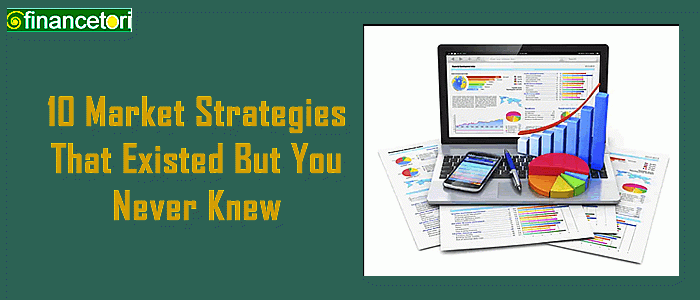 Marketing tactics are a framework and a roadmap that can be used from start to finish. They're ways to generate new customers or more leads, more sales or launch new campaigns. The list of these tactics are endless, but the critical strategy will be explained below.
1. OFFER:
When it comes to marketing and starting a business, the bone of debate is always on Do you focus on the request first or the target market?
In other words, do you want to make something and then find people to sell it to, or do you want to find people you can help and then make something to solve their problem?
If you have a brand-new business and you've never sold anything to anyone, but you have the idea in your head, you're typically better off thinking about the people you seek to serve. Those are going to be people that you may have been one in the past or that you resonate with, or that you're currently a member of the group. The reason is that the better you can understand your target markets and their pains and problems and fears, and frustrations.
This way, you can position your product or service or your offer as the solution to their pains and problems. On the flip side, if you already have an existing business for any length of time, then the odds are that you already have several different products or services or things that you're selling. The critical thing here is to be specific, strategic, and selective and make sure that you're choosing the right offers with the best margin, that is the most fun to deliver, that has the highest potential scalability, and that's easy to sort in the market.
If you have a product, do a bit of research, find the ideal segment of people that you can best serve and then make sure that there is a match there. If you already have an existing business, the odds are good that you've been selling something.
Find out what makes it unique, and then find the best people you can offer.
2. GOALS:
When it comes to setting goals for your marketing, it is sensible to have guiding principles and maps to work towards to make sure that you are going on the right path rather than taking all the assumed courses that might not benefit you, or your business and the people that you seek to serve. You do not create a marketing strategy for the sole purpose of likes, shares and comments; instead, have a marketing plan to build a community and increase engagement that will lead to customers, sales, retention and revenue and actual business growth. Have metrics and KPIs to make sure that everything is in alignment.
3. TARGET MARKET:
It is the core component of your entire campaign, the entire structure; everything you do is about your target market and what is in service to them.
When it comes to marketing, consumers don't buy when they understand; they buy when they feel understood, and that's about empathy, awareness, and being able to put yourself in their shoes to view things from their perspective.
There are three segments to your ideal target market, which are known as ICA.
To do that, let's break it down into different segments.
Their demographic details:

There are the stereotypical things you think of when you think of marketing and the target of the market, e.g. Age, gender, income, occupation and titles, to name a few.

Geographic Details:

What city, state, province, country, principality, municipality, or neighborhoods where do they live in basically?

Psychographic Details:

What are their values, attitudes, their lifestyles, their beliefs, and what organization are they a part of? Religion affiliation and political leanings.
Some questions to ask when creating a marketing campaign include the following:
What are the people going to like?

What are they not going to like

What will they find offensive, and what will polarize but in a good way that will draw them in?
4. MISERY AND MIRACLE:
When it comes to misery and miracles in marketing. Misery meant their failures, pains, regrets, problems, hate, fears, nightmares and everything they were trying to get away from. While miracles meant being all of their wants, desires, prayers, aspirations, desires, goals and all the things they are trying to move towards. Every business and target market has a way of appealing to someone's miseries and their miracles.
5. CONTENT TYPE:
There are different contents to ace up your marketing strategy. Text-based content, audio and video, and visual graphical content like infographics and pictorial diagrams.
6. EMAIL:
Email marketing is one of the underrated forms of marketing in society. Some people that understand the power of email marketing are busy making tons of wealth from it. Not everyone has social media platforms on their device, but 90% of people have emails on their phones. Your doctors, lawyers, therapist, and accountants all use emails. Not everybody accepts SMS or text message marketing or even appreciates it. Direct mail is still phenomenally effective, but it's hard to find a curated list.
7. FUNNEL MARKETING:
Sales funnel marketing allows you to narrow your strategy to help clients who don't know what you're into and walk them through all the steps to become lifelong and loyal customers, a brand ambassador.
8. Customers' lifetime value (CLV):
Customers' lifetime value or (Lifetime value) This explains the value of a customer to your business over their life period. Some people look at it in revenue, while some look at it in profits. Figure out your CLV. Find ways to encourage and increase retention
The number of clients and customers going to keep, the length of time you're going to keep them and when finding other ways to increase that customer's lifetime value, either by selling them more things or by selling them more items more often by increasing the price, by providing down sales and cross sales, essentially other ways and other opportunities to solve problems that they have.
9. Video Marketing:
These days, so many people spend a third of their time online watching videos. Videos even help make buying decisions. A number of big companies have created some of the best video ads and viral videos as a part of their marketing strategies. With Video marketing, you can emotionally engage or connect with customers and catch their attention in a digitally overloaded world. Therefore, strategic video marketing should involve your brand's goals and metrics, as well as your customers' location in the sales funnel.
10. REFERRALS:
Most successful businesses leverage the referral system for profit. This system allows someone in your network to recommend your business to a new prospect. This may happen spontaneously during organic conversation or as a result of conscious referral marketing efforts For 85 percent of small businesses, the main method of attracting new prospects is with word-of-mouth referrals. However, other forms of referral systems that you might want to consider should include online reviews, social recommendations or email referrals.
Conclusion: Whether your business is longstanding or just getting started, these marketing strategies will allow any organization to focus limited resources on best opportunities to increase sales and achieve a competitive advantage in the market.
Frequently Asked Questions
What does a marketing strategy look like?
A marketing strategy comprises a detailed approach in terms of the advertising, outreach, and public relations campaigns to be carried out by a firm, including how the company will measure the effect of these initiatives.
Why does my company need a marketing strategy?
A marketing strategy helps a company maximize its resources to where it will have the most impact.