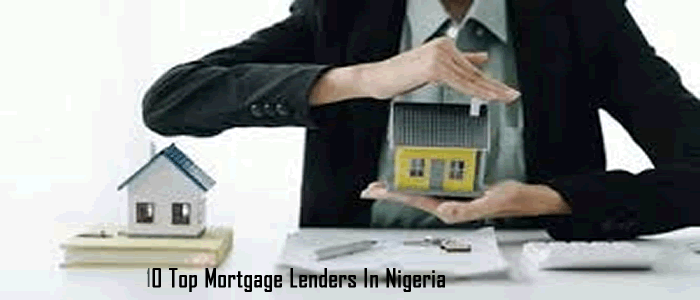 Mortgage lending has grown in the Nigerian space over the years but it is yet to gain full renown like in Europe or the Americas. For one to understand the concept of Mortgage Lending, it is important to first understand what Mortgage means.
WHAT IS A MORTGAGE?
A mortgage is a loan taken by a person to purchase property or real estate to be repaid in installments spanning over a period of years usually up to 15 years or more. The property bought with the loan is then used as collateral. Payment of mortgage is made in installments – a specific sum to be paid within specific periods such as monthly, quarterly etc. There are two major types of mortgage based on their interest rates, which are Fixed rate (The interest rate from inception remains the same to be paid over the years) & Adjustable rate (The interest rate could increase or decrease as time progresses). Failure to maintain the terms of the mortgage would result in a Foreclosure which means the financial institution would take over the property purchased and either sell or lease it to get back their money.
WHO THEN IS A MORTGAGE LENDER?
A mortgage lender is a bank or financial institution that provides funds for mortgages.
MORTGAGE LENDERS IN NIGERIA
As stated above, the mortgage concept is still relatively unknown in Nigeria but it is gaining acceptance as the days go by. There are quite a number of mortgage lenders which have been licensed by the CBN in Nigeria – 35 of them to be precise, but who are the biggest among them? Well here are the top 10 mortgage lenders in Nigeria. It is worthy of note that some are on the Nigerian Stock Exchange but others are not. They are:
S/N

NAME

MARKET CAP.

Abbey Mortgage Bank

Established in 1991, Abbey Mortgage boasts over 30 years of experience in the mortgage lending sector and has gone further, delving into retail and investment banking as well. They are one of the only 7 national Primary Mortgage Banks (PMB) licensed by the Central Bank of Nigeria and the Federal Mortgage Bank of Nigeria (FMBN) whilst also being the first mortgage bank in Nigeria to have foreign equity investment through Africinvest Capital Partners and seek to keep improving their services to be more affordable to all.

N17.2 Billion

Aso Savings and Loans PLC

Incorporated as a Limited Liability Company on November 9, 1995 Aso Savings and Loans PLC was established in Nigeria as a Primary Mortgage Institution (PMI) but resumed operations in 1997. Since then, they have gone on to become a leading Mortgage name in Nigeria. They became a public liability company in 2007 after generating over 3.7 billion in investors funds and were listed on the Nigerian Stock Exchange on April 25, 2008. Today they continue to thrive and have a mission to be the mortgage bank of choice by building mutually profitable relationships anchored on a passion for excellence.

N7.4 Billion

Living Trust Mortgage Bank PLC

Incorporated in 1993 as Osun Building Society Limited, Living trust bank has gone through a number of name changes before arriving at it's current name after a 2019 majority stake investment by CITITRUST Group. They were listed on the Alternative Securities Market of the Nigerian Stock Exchange (the first company to achieve same) in 2014 as Omoluabi Mortgage Bank Ltd. They are accredited by the Federal Mortgage Bank of Nigeria (FMBN) for the National Housing Fund (NHF) scheme and a subscriber to the Nigerian Mortgage Refinance Company Plc. (NMRC) and pride themselves on their expertise and promptness in responding to customers' needs and seek to ensure customer satisfaction by delivering superior performance, leveraging technology and a motivated Team.

N7.1 Billion

Infinity Trust Mortgage Bank Limited

On 28th January 2002, Infinity Trust Mortgage Bank Plc was incorporated in Nigeria and resumed operations in 2003. With close to 2 decades of experience, they have remained a true reflection of housing opportunity for Nigerians. They became a Public Limited Liability Company on 25th January 2013 whilst also having their shares listed on the main floor of the Nigerian Stock Exchange on December 13, 2013. The bank currently has equity shareholding in the Nigeria Mortgage Refinance Company (NMRC). They have partly or fully financed the development of over 20 modern estates in Nigeria and have significantly increased shareholders' funds from a negative position in 2004, to over N6 billion and aim to be the ideal customer focused Mortgage Bank.

N5.3 Billion

AG Mortgage Bank PLC

Incorporated on 21st July 2004, as a Limited Liability Company, AG Mortgage Bank began operations as a Primary Mortgage Institution (PMI) in January 2005. In 2007, it was converted to a Public Limited Liability Company with private placement of it's shares that attracted over 5,000 investors. In May 2015, the Company's name was changed from AG Homes Savings & Loans Plc to AG Mortgage Bank Plc. The Bank's share is now listed on NASD Plc, a securities exchange registered by the Securities & Exchange Commission (SEC) to perform the functions of an over the counter (OTC) market in the securities of unquoted public companies. The principal business of AG Mortgage Bank Plc is the provision of mortgage lending, real estate construction finance, drawing from the mortgage funds (e.g. National Housing Fund Facility) for on-lending, acceptance of savings, term, mortgage focused demand deposits and financial advisory services.

Billion

Union Homes Savings & Loans

Established in 1994, Union Homes loans and savings Plc has continuously ateived to put it's name forward in the mortgage industry. Union Homes provides mortgage finance services, builds estates, funds estate developers and estate development, supports investors in housing schemes even at state government levels, and purchases houses and estates for resale to corporate and private customers within and outside Nigeria. They were listed on the Nigerian Stock Exchange on 24th April, 2006. With investments majorly in the FCT, Lagos, Umuahia and Uyo, they continue to push the boundaries of mortgage investments and lending in Nigeria.

N2.9 Billion

First Generation Homes (Savings & Loans) Ltd

First Generation Mortgage Bank was Incorporated on 25th October 1992 with it's headquarters and 6 branches all in Abuja. They are engaged in Mortgage Banking, Personal Banking, Small Business Banking as well as Real Estate Structuring and Financing and have built or helped to build over 5000 housing units. They have a mission to better our generation through efficient housing delivery without compromising ethical Standard and they seem to be on the right track so far.

N16+ Billion (Assets)

Lagos Building and Investment Company Limited

Lagos Building & Investment Company was established on 14th February, 1980 to provide mortgage finance to allottees of the low income housing built by Lagos in the 2nd Republic and has since financed over 20,000 lost cost housing projects in Lagos State. Through construction finance and joint venture developments, LBIC has successfully supported the delivery of over 1,000 housing units in Lagos State. They have a vision to be the leading provider of affordable home ownership solutions and so far, they seem to be doing just that .

N6.2 Billion (Assets)

Delta Trust Mortgage Bank

Incorporated in 1998 under the name Delta Building Society Company Limited and resuming operations in 2000, Delta Trust Mortgage Bank is a mortgage bank belonging to the Delta State government and is headquartered as expected, in Asaba. The Company changed its name from Delta Building Society Company Limited to Delta Trust Mortgage Finance Limited in December 2010 and subsequently from Delta Trust Mortgage Finance Limited to Delta Trust Mortgage Bank Limited in September, 2017. They have made laudable strides in providing funds for Delta State civil servants to be able to acquire or renovate their homes and even offer services beyond Delta State.

N3.3 Billion (Assets)

Brent Mortgage Bank Ltd

Initially incorporated in 2002 as Skyfield Savings and Loans ltd with a capital base of N200 million (increased to N1Billion in 2007), Brent Mortgage Bank has managed to make it's mark. The name Brent Mortgage Bank Ltd was adopted officially on 1st April, 2014 by the board and approved by the CBN. They intend to be the reference point in Mortgage Financing in Nigeria and have this captured in their name BRENT meaning "Building Relationships on Efficiency and Trust".

N2.5 Billion (Assets)
There you have it above, the top 10 mortgage lenders in Nigeria based on their market capitalization on the Nigerian Stock Exchange or their assets (the last 4). For a comprehensive list of all the mortgage lenders in Nigeria, you should visit the CBN website - https://www.cbn.gov.ng/supervision/inst-pmi.asp