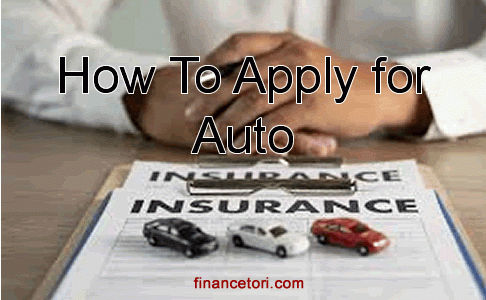 Car or auto Insurance as the name implies, is an insurance policy taken on your car in cases of accident, theft or unforeseen damage due to circumstances beyond one's control such as building collapse which totals your car. Okay, enough of the gruesome imagination. Just like one takes insurance on a house, health, goods or even education, one can also take insurance on his car or automobile machines. Insurance companies usually offer the package of car and auto insurance as these have become integral to the daily activities and working of human beings for transportation of people, goods or even just mere fun. Car Insurance has become one of the biggest insurance packages in Nigeria as it covers one thing which Nigerians or people generally around the globe hold dear - their cars. It is a simply protection for your car such that your mind can be at ease when you travel or park your car at any place.
Top 10 Car Insurance company In Nigeria
It has already been stated prior that many, if not most Insurance companies offer car insurance packages but honestly, some companies are bigger than some others. Below are the 10 biggest car insurers in Nigeria viz:
AXA Mansard Insurance
AXA Mansard is one of the biggest insurers in Nigeria and their car insurance options are also robust with varying policies for one to select from. Some of these include their auto flex, auto go, auto classic policies which offer different levels of coverage. You can see more on their website axamansard.com
AIICO Insurance
AIICO Insurance isnnot small name in the insurance sector of Nigeria. While they maintain a big business in other insurance covers, their car/auto insurance scheme is not left behind. Offering cover for a sizeable number of auto emergencies. You can check out more about their auto insurance plan on their website aiicoplc.com
Leadway Assurance
With their Premium Finance, Comprehensive and even Third party plans just for auto insurance, leadway assurance is definitely proving why it is an assurance and a big player in the industry. Check out the intricacies of their plans on www.leadway.com
Allianz Insurance Nigeria PLC
Allianz Insurance is no small player in the industry. They have 3 plans for motor Insurance viz : Standard, Classic & Premium plans whihx offer quite wide coverage on auto emergencies. They also offer 15% cash back on your premium after 24 months without a claim. Sweet right? You will find more information on their website www.allianz.ng
Industrial & General Insurance PLC
With packages such as Comprehensive (Auto Diamond & Auto Ruby), Third Party, Third Party Fire & Theft, Industrial & General Insurance plc sure has a lot to offer as their packages cover a broad range of possible eventualities. They also offer free installation of trackers for vehicles worth 3million and above. See their website for mire details www.iginigeria.com
Sterling Assurance PLC
With a package covering Accidental collision, Fire, External explosion, Self-ignition, Lightning etc. Sterling Assurance's motor Insurance package is quite wide with claims that could get as high as 1 million on certain emergencies, they are definitely out to do business. See more about their plan on http://www.sterlingassure.com/product/Motor-Insurance
Linkage Assurance
Linkage Assurance provides Insurance cover for third party, third party theft & fire, as well as a comprehensive insurance cover package when it comes to automobiles with claims available up to 1 million on third party injuries and deaths. More can be found on their website https://www.linkageassurance.com/service/linkage-automobile-insurance/
FBN General Insurance
FBN, a major banker in Nigeria comes to mind – First Bank Nigeria and they have an insurance company. FBN general insurance offers cover plans for vehicles with their auto gold (comprehensive) Insurance plan, Third Party theft & Fire Insurance plan, Third Party Insurance plan etc and even offer discounts in certain instances. See tjeie website for more https://www.fbngeneralinsurance.com/retail-insurance-products/auto-insurance/
Mutual Benefits Assurance PLC
With 3 motor vehicle insurance options, Third Party, Third Party Fire & Theft & Comprehensive which is broken into Silver, Gold & Diamond, Mutual Benefjts Assurance gives you an assurance that yout motor vehicle is covered at all times. Check them out today on https://www.mutualng.com/technical/product-view/?product_name=MOTOR%20VEHICLE
Goldlink Insurance PLC
Goldlink has a basic motor Insurance cover that is broken down into the comprehensive, third party fire & theft as well as third party only options. Each option has its scope of coverage which covers wuite substantial portions of risk. See tjeie website today for more http://goldlinkinsuranceplc.com/products.php
Benefits of Car Insurance:
From the general benefits of insurance, one can also assume the benefits of car insurance. These include:
Saving of cost for repair & maintenance

Reduced cost for replacement

Protection for theft, damages from accidents, fire, collisions etc.
How to apply for car Insurance
There's no specific rule to follow in applying for car insurance as the various insurance companies have their individual ways to follow when applying for car insurance or to use a more appropriate term, when taking or buying an insurance plan. However, there are a few ways to apply such as:
Visit the website of the insurance Company and apply for their car insurance package that suits you

Fill the forms online (if any)

Submit the required documents for verification

Start paying your premium
Terms and condition for Insurance.
Terms and conditions vary across the difference insurers but two major terms that apply generally are:
Pay your premium as and when due without default

Do not intentionally cause damage or injury in a bid to claim money from the insurer (That would be a crime actually)
Conclusion
Conclusively, car & auto insurance is very important in the world today. Anything could happen at any time and it is safe to always have a cover on your automobiles & cars just to save yourself the hassle & heartache of sourcing funds for repairs or replacement as the case may be. So there you have it, something tangible about car insurance.