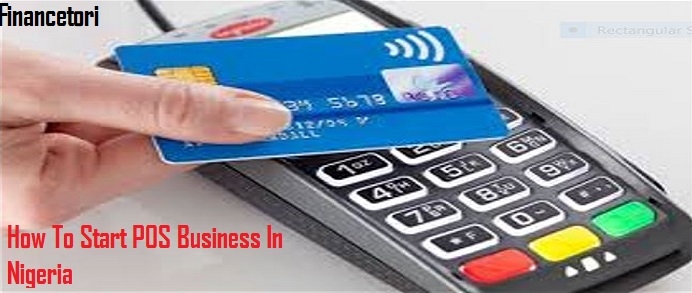 Today, almost every street in Nigeria has a POS store where you can conduct various types of transactions. POS, or Point of Sales, has become a popular and lucrative business in Nigeria. In 2013, the POS Business entered Nigeria. This was due to the CBN's implementation of the agent banking system that year. The result paved the way for all financial services to reach the public, particularly in Nigeria's underdeveloped regions. The POS Business offers a significant solution for reducing bank queues.
How does the POS Business function?
A POS Agent manages a POS business. The POS Agent works for a POS service provider, such as a bank or financial institution. The agent keeps cash on hand for transactions that will result in a bank fee. The Agent in POS Business provides customers with a variety of transactions to choose from, such as withdrawal, transfer, bill payment, or even the opening of a personal bank account.
What exactly is a POS machine?
The hardware is responsible for processing documents and finalizing credit/debit purchases. A POS Machine allows the Agent to complete all cash transactions using the customer's debt card. The POS system enables your company to accept payments from customers and track sales. The Agent enters the transaction type and amount into the POS terminal.
What exactly is a Point-of-Sale System?
A POS system enables your company to accept payments from customers and track sales. It appears straightforward, but the setup can vary depending on whether you sell online, have a physical store, or both. The cash register at a store was referred to as a point-of-sale system. Modern POS systems are entirely digital, so you can check out a customer no matter where you are. All you need is a POS app and a device that can connect to the internet, such as a phone. POS for a small business Point of sale systems improve the customer experience and make it easier for you as a small business owner to track sales, from contactless payments to online sales. With so many POS systems on the market, choosing the best one for your small business can be difficult. I'll list the top three POS systems for small businesses.
Touch

Bistro

is

the

best

point of sale system for restaurants.

Best retail POS - Vend

Shopify is the best POS for e-commerce.
What exactly is a restaurant POS system?
A restaurant point of sale system consists of POS hardware and hospitality point of sale software that manages a sales transaction, such as credit card processing and receipt printing.
Restaurant POS systems are designed specifically for the restaurant industry, not retail or hotels.
The Advantages of Starting a POS Business
The following are the advantages of running a POS business:
The capital is reasonably affordable.
Many businesses require a large sum of money as capital, but the POS Business is not one of them. To get started, you'll need at least $50,000.
It does not require a costly structure.
Everyone knows how difficult it is to afford annual shop rent in most parts of Nigeria. However, for a POS Business, there is no need for a fancy structure, at least at first. Most POS businesses use a simple wooden kiosk as their office.
Customer flow
A business requires customers to thrive, and the POS Business has never been short on customers. People must constantly transact throughout the day, which increases the Agent's profit.
Aside business
Because of the ever-increasing cost of living, most people require a side hustle to supplement their income from their jobs or other businesses. The POS Business is an excellent opportunity for this. You can even hire someone to manage the shop while you keep track of the number of transactions made with your wallet.
THE TOP TEN POS COMPANIES IN NIGERIA
While you're at it, search for the best vending companies in Nigeria. Here is a list of the top ten POS companies in Nigeria, all of which are easily accessible.
OPAY
One of the best POS companies is Opay. The oPay POS Machine is one of the best and most widely used POS machines for performing limitless transactions. It is one of the POS companies in Nigeria that you can easily obtain at a low cost. The oPay POS Machine is covered by a 12-month warranty and can be repaired for free by their customer service team.
Kudi Point of Sale.
Kudi is a Nigeria-based international fintech firm. Kudi is CAC-registered, and the POS machines are free. However, to obtain one, you must pay a N20,000 security deposit/caution fee. You must produce an end-of-day transaction statement of account to demonstrate that you can meet the transaction target on the POS terminal.
BAXI BOX
BAXI Box is a POS Company that provides true understanding and the most user-friendly offline and online POS machines in Nigeria. They also have one of Nigeria's best POS machines. Obtaining a BAXI BOX POS machine is not difficult, and anyone interested in starting a POS business can easily obtain one. To obtain your POS machine, simply follow a few simple steps. The machines are simple to operate and do not require a network. You will be paid a commission when customers use the POS machine.
When you make a withdrawal, BAXI BOX charges you 0.65 percent.
The Baxi box POS Machine
The BAXI BOX android POS (8.1) = 80,000.
Baxi box MPOS= N5000
Charges for Baxi Box POS -Cash deposit = N30 - Cash transaction = N100 How do you go about applying for a Baxi Box POS machine?
Get the Baxi Mobile App from the app store.
Enter your BVN and real address - Navigate to MPOS/POS request - Click on submit a POS device request.
DATAWAY
DATAWAY is a POS company that offers one of the most affordable POS machines in Nigeria. It has the best network, the quickest customer service, and the lowest charge rate. For withdrawals of #100 to #10,200, DATAWAY charges 0.6 percent. In addition, there is a flat rate of #100 for withdrawals ranging from #10,201 to #200,000. Before you can apply for DATAWAY POS machine you need to first register, it is after the registration before you can be able to request for the POS machine from dashboard. The registration fee is N2000 ONLY, DATAWAY has both Mini POS machine that are easy to use.
PALMPAY
Pal-Pay is a POS Company that has a good POS machine in Nigeria.
he registration is free, but you must pay a caution fee of N20,000 for the POS machine and N30,000 for the PALMPAY android device. PALMPAY fees: -Airtime top-up - 3% discount - N20 only for bank transfers (any amount)
N5 for every N1000 withdrawn for your client.
Bill payment is completely free. You are free to charge whatever you want to your customers.
You can apply for their POS machine in Nigeria by visiting their website or downloading their mobile apps.
PAGA
PAGA is a Fintech Company that was led by pagetech a p Private limited company licensed by CBN to provide electronic payment system services to people.
To earn money as a PAGA POS Agent you will always receive a commission for each transaction that you perform. So, the more transaction that you perform, the more you earn which makes PAGA one of the best POS machines in Nigeria.
FLUTTER WAVE
Flutter wave also runs a POS system. It has a mobile app which turns any smartphone into a mobile POS. You can generate a payment link inside the app and share it with anyone to pay you, using their card as they would do with a physical POS.
The advantages of having a mobile app are that it accepts more payment types than any physical POS.
Log on to Google play store or app store and search the flutter wave app. Download the app and ensure you install it to your phone.
Sign in with your flutter wave account on the app. Swipe right and navigate the menu options to POS.
PAYMENT CENTER
Pay center is a POS Company that is both affordable and dependable in its operations. It charges 0.5 percent on withdrawals and an average of N20 on all deposits. This means you'll be charged N5 on average for every N1000 you withdraw for a customer, and N20 to transfer any amount, whether through the POS or through their Web platform.
SURE PADI POS
Polaris Bank Limited's Agency Banking Solution is SurePadi. Through partnerships with existing retail outlets as SurePadi Agents, the bank provides convenient and easy access to banking services. To become a SurePadi Agent, you must first visit a Polaris Bank and meet the following requirements.
A valid form of identification, such as a driver's license, a national identity card, an international passport, or a voter registration card.

The utility bill (Not less than 3 months from time of presentment)

A valid passport.
ACCESS CLOSA POS AGENCY
Access CLOSA POS agency is owned by Access Bank, a reputable Nigerian bank. This agency brings the bank to your door, saving you a lot of hassle. Its agents are given quick POS devices to help them complete all of their financial transactions.
BANKS THAT PROVIDE THE BEST POS SERVICE.
Wema Bank- Wema Bank has an agency banking system called WemaPay that oversees the Wema bank POS machine.

First

Bank- First Bank has an agency banking system called FirstMonie, and their fees are reasonable.

Zenith Bank
FCMB
UBA
Bank of Access
Polaris Bank
GTB POS.
BEST POS BUSINESS LOCATION
When planning to start your POS business, it is critical to find a good location because this is where your company will be cited. If you can nail your location in this POS business, you'll be halfway to success. You should look for a location that has the following features: - A good network You realize that good service is critical in the POS industry, right? Because, whereas a location with a good network/service will ensure a smooth transaction, a location with a bad network will cause you many headaches and your first-time customer will not return.
Look for a location where there are no competitors. Look for a location that is not close to a bank. Look for a location with a low crime/theft rate.
CAPITAL IS REQUIRED FOR THE POS BUSINESS.
Starting a POS business in Nigeria should cost at least N250,000.
If you only intend to provide one service (for example, withdrawal), N150,000 will suffice.
Please keep in mind that you will need some cash on hand to make the withdrawals.
It's also worth noting that starting prices vary depending on where you live.
BANKS' REQUIREMENTS FOR A POS MACHINE
2–4 passport photos

A valid identification card (either a voter card, a national identification card, or a driver's license)

Most recent utility bill (either a PHCN invoice, a Water invoice, a Waste receipt, or any other legitimate invoice displaying your address).

Show proof of an account with your bank.
Having read through, you now know everything there is to know about running a POS business. How the POS Business works, which companies sell POS machines, which banks offer the best POS service, what to look for when selecting a location for your POS Business, and much more. We hope you have gained sufficient understanding and knowledge