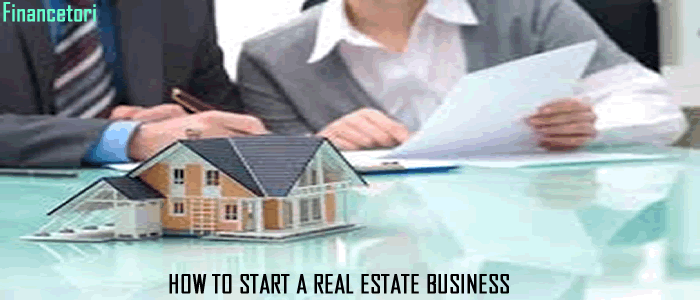 You may be wondering why people get into the real estate business and how profitable it may be. Real estate has become a goldmine over the years, and many astute ENTREPRENEURS have tapped into it and profited handsomely. It is one of the most profitable businesses in Nigeria, and the law requires all real estate practitioners to be licensed to begin.
HOW DO YOU BECOME A NIGERIAN REAL ESTATE AGENT?
Real estate is an important business in Nigeria, and it is one of the country's oldest industries. Before you start investing in real estate in Nigeria, you need determine what your goals are. You wonder why you've picked real estate as a business option. You must consider real estate as more than just looking for and purchasing properties; you must be interested in houses and their architectural aspects, and you must have good bargaining abilities. Another thing you should do is research the nature of the Nigerian real estate sector. Before you start a real estate firm, you should learn about the industry. You wonder, "Who are the industry's major players?
"What exactly do they do?
How do they serve their customers?
"What regulations govern real estate operations in the state/city where I want to operate?"
These are the few questions you must examine to have a clear vision and direction.
There is a real estate agent, also known as a REALTOR.
WHAT EXACTLY IS A REALTOR?
A realtor is someone who works in the real estate industry, is a member of the National Association of Real Estate Boards or one of its constituent boards and follows the National Association of Real Estate Boards' code of ethics.
A realtor is sometimes known as a Broker, Agent, or Salesman.
A realtor's job description is as follows:
A realtor advertises real estate properties to attract possible buyers.
A REALTOR oversees supervising and/or scheduling property showings and open house events.
Creates and drafts documents such as proposals, contracts, and closing statements.
The realtor interacts with businesses, lenders, and home inspectors.
IN NIGERIA, HOW PROFITABLE IS REAL ESTATE?
Apart from oil and gas, the real estate market in Nigeria is tremendously profitable, and it is one of the oldest and most competitive, with many new and existing firms. It is regarded as one of the most profitable businesses in Nigeria, and you can enter the market as a realtor or an investor. Most of the world's wealthiest people have some sort of real estate investment in their portfolio. Because humans cannot survive without shelter, one of the most common and greatest ways of MAKING MONEY IN REAL ESTATE IN NIGERIA is through rental income.
When most people think of rental properties, they think of residential rental homes, however there are other types of rental properties, such as commercial rental properties. You can profit from real estate in Nigeria in the following ways:
Purchase and sell land

Purchase and sell building materials

Work as an estate developer.

Purchase and sell real estate

Rent out your land or house.

Rent out your apartments.
Buying and selling land is one of the most reliable ways to profit from real estate in Nigeria. You may make a lot of money by just buying and selling land in Nigeria. You don't have to start by buying and selling millions of naira's worth of land. Simply begin by purchasing and selling cheap lands in low-development zones.
WHAT EXACTLY IS A REAL ESTATE AGENT?
A licensed professional that represents buyers and sellers in real estate transactions is known as a real estate agent. To represent clients, a real estate agent normally works under the supervision of a certified broker. This real estate agent usually works on commission by being paid a percentage of the property's sale price. Real estate agents who specialize in luxury real estate often deal with Ultra high net worth Individuals. These are people who have assets of $30million or more.
WHAT EXACTLY IS COMMERCIAL REAL ESTATE?
Commercial real estate, sometimes known as property, is real estate that is meant to create a profit through capital gains or rental income. Commercial real estate refers to properties that are specifically used for business or income generation. Office space, industrial estate, multifamily rentals, and retails are the four basic types of commercial real estate. Property, whether commercial or residential, can be a smart investment at any time. Commercial buildings often provide more financial returns than residential properties such as rental flats or single-family houses, but they also carry greater risk. People buy commercial buildings because they are a good investment. In this sense, "bricks and mortar" provides healthy capital growth, a consistent monthly income, and better security than stock and share investing. There are two primary strategies to profit from commercial property investment:
1. Rental income from a tenant
2. Capital growth as the value of the property rises.
WHAT EXACTLY IS A REAL ESTATE DEVELOPER?
A real estate developer is someone whose job it is to buy and sell buildings and land, as well as to arrange for the construction of new buildings. Real estate and mortgages Real estate development is a business process that includes actions such as renovating and re-leasing existing structures, purchasing raw property, and selling developed lands or parcels to others. A real estate developer is in charge of creating new real estate projects. They purchase land, construct structures, and then sell them to buyers or tenants. A bachelor's degree in a related discipline, such as management, business, or even engineering, is required for a real estate developer. Many real estate developers are also licensed real estate brokers in the states where they work. One profitable method for real estate developers is to acquire property, develop it into a residential area, and then sell individual plots to home builders. They may also choose to sell the entire development to a single builder or to build and sell homes themselves. Finally, a successful real estate developer has the most profit potential. A real estate profession in project development can yield the largest earnings, especially when constructing commercial real estate. After reading the information above, you can see for yourself that real estate is without a doubt one of the most profitable businesses in Nigeria, if not the globe. You only need to learn it correctly and you will be making money in no time. If you are interested in taking a course on Real Estate marketing, kindly visit the link https://tinyurl.com/4sup473v