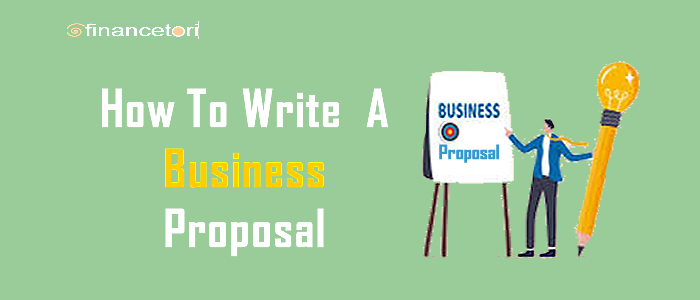 Business Proposals are very important documents for a business. You have launched a new company, and your customer base is growing even though you're making progress, you have the impression that you could be doing better. Now, here's a world of untapped potential all around you — prospects who you know would benefit from your product or service. But the issues you're encountering are less about the soundness of your solution and more about how you can reach your potential base. This is where business proposals come into play. They can act as a link between you and potential clients. A well-written proposal can outline your value proposition and persuade a company or organization to work with you
What is a Business Proposal?
A business proposal is designed to entice potential customers to buy what a company has to offer. It is a printed or digital document that explains product or service features while taking leads, needs, and wants into account
Why is a Business Proposal Important?
Writing a business proposal allows you to make critical decisions about cash flow marketing, and personnel. Now, having clearly defined goals and objectives will also allow you to monitor the performance of the business and make adjustments as you move forward
Business Proposal Types
Solicited and unsolicited business proposals are both types of business proposals solicited proposal is one that is sent in response to a customer request and can be formal or informal. An unsolicited proposal is similar to a cold email in that it is sent out as a baseline test. Consider the following examples of business proposals
Proposal was solicited informally
Company Zee learned about Company Bee and became interested in its products. Following an informal conversation between the two, Company Zee requests a document to learn more about the product's quality, shipping terms, pricing options, and so on. It is under no obligation to respond to the offer. Proposal formally solicited Company Zee is a regular client of Company Bee and knows exactly what it requires. It is ready to place an order and double-check the terms before paying Company Zee requests that Company Bee send a business proposal with item names, prices, shipping details, and so on. It is required to respond to an offer within a specified time frame after receiving it. If Company Zee accepts the terms, the offer becomes a legally binding purchase agreement.
Uninvited proposal
Company Bee is running a lead generation campaign and wants to inform Company Zee about the services it provides. It develops a general proposal that includes an introduction to Company Bee, its expertise, cooperation terms, partnership programs, and other business-related information.
How to write a business proposal
The fundamental framework of your business proposal. Creating a business proposal is similar to building a house. While certain elements are always required, such as the foundation, the design of a house varies depending on location and the architect's or homeowner's preferences. Similarly, the components of a business proposal can vary depending on industry, company size, and a variety of other factors. A well-written proposal, like any other piece of writing, begins with gathering information and assessing the problems that your potential client is attempting to solve. With that in mind, the following items are what your proposal's readers are looking for. Consider these to be your document's roof, walls, and foundation
Writing a Business Proposal
Start with a title page.

construct a table of contents.

Problem statement

Approach and methodology

Qualifications.

Schedule and benchmarks

Cost, payments and other legal issues.

Benefits
It is critical that you understand the company before writing your business proposal. If they've sent you a Request for proposal, make sure you read it thoroughly, so you understand exactly what they're looking for. An initial call or meeting with the new client can also be beneficial to ensure you fully understand the problem they're attempting to solve and their objectives. After you've completed your research, you can start writing your business proposal. There is no one-size-fits-all approach to writing a business proposal, but let's look at some common elements.
How Do You Create a Business Proposal?
Let's take a look at a step-by-step guide on how to write a business proposal. A good business proposal should include:
Title page: Include your name, the name of the company, the name of the person to whom you are submitting the proposal, and the date submitted.
Table of contents: the length of the business proposal determines this. It should come after your title page before you get into the specifics
Problem statement: This is where you discuss the job or issue at hand. Demonstrate to your prospective client that you understand their needs and the problem they're attempting to solve
Approach and methodology: This section explains how you intend to solve the problem of your prospective client. Make a list of the steps you'll take to put your plan into action.
Qualifications: Feel free to brag a little here. In this section, try to persuade your potential client that you are the best company for the job. Mention relevant education, industry-specific certifications or training(s), previous successful projects, years of experience, and so on.
Schedule and benchmarks: Inform your prospective client about the length of time the proposed project will take.
Cost, payment, and other legal issues: The structure of this section is determined by the service or project you are offering. Explain the cost and, if necessary, a payment schedule. If there are any legal issues, such as licensing or permits, make sure to include them as well
Benefits: Make sure your prospective client understands everything they stand to gain if they hire you to handle the project. Tell them why you're the best choice and how your company will benefit if they choose you as their solution
10 Sample example of Business Proposals
Your Name]
[Your Address]
[City, State, ZIP Code]
[Email Address]
[Phone Number]
[Date]
[Recipient's Name]
[Recipient's Designation]
[Company Name]
[Company Address]
[City, State, ZIP Code]
Subject: Bakery Business Proposal
Dear [Recipient's Name],
I hope this letter finds you in good health and high spirits. I am writing to present a business proposal for establishing a bakery in [City], with the aim of offering high-quality baked goods and becoming a beloved destination for the community.
Executive Summary:
Our bakery, named [Bakery Name], will specialize in artisanal bread, pastries, and custom cakes. We are passionate about delivering products that are freshly baked, made with the finest ingredients, and crafted with utmost care. Our mission is to provide a delightful culinary experience that satisfies the cravings of our customers and builds long-lasting relationships within the community.
Business Overview:
a. Location: We have identified a prime location in [City] that offers excellent foot traffic and visibility. The bustling neighborhood and proximity to residential areas make it an ideal spot for our bakery.
b. Products: Our bakery will offer a diverse range of products, including traditional and specialty bread, pastries, cakes, cookies, and other baked treats. We will focus on using organic and locally sourced ingredients whenever possible to ensure exceptional taste and quality.
c. Target Market: Our target market consists of discerning customers who appreciate freshly baked goods, appreciate artisanal craftsmanship, and are willing to pay a premium for superior quality. We will also cater to special dietary needs, including gluten-free, vegan, and sugar-free options to accommodate a wider customer base.
d. Competitive Advantage: [Bakery Name] will differentiate itself by combining traditional baking techniques with innovative flavor profiles and exquisite presentation. Our commitment to quality, personalized customer service, and attention to detail will set us apart from competitors.
Operational Plan:
a. Infrastructure and Equipment: We will invest in state-of-the-art baking equipment and create a visually appealing bakery space that reflects our brand's essence. The bakery will have a welcoming ambiance with comfortable seating for customers who wish to enjoy their treats on-site.
b. Staffing: We will assemble a highly skilled and passionate team of bakers, pastry chefs, and front-of-house staff who share our commitment to excellence. Proper training and continuous development will be provided to ensure consistent product quality and exceptional service.
c. Suppliers: We have identified reliable and reputable suppliers who can provide us with high-quality ingredients and materials necessary for our baking operations. We will establish strong partnerships to ensure a consistent supply chain.
Marketing and Promotion:
a. Branding: We will develop a strong brand identity that resonates with our target market, reflecting our commitment to craftsmanship, quality, and community. This will be reflected in our logo, packaging, and overall brand presence.
b. Online Presence: We will build a user-friendly website and leverage social media platforms to engage with customers, showcase our products, and share updates and promotions. Online ordering and delivery options will be provided for added convenience.
c. Local Partnerships: We will collaborate with local businesses and organizations to establish strategic partnerships, participate in community events, and sponsor initiatives that align with our values. This will help us generate buzz, attract new customers, and create a positive impact within the community.
Financial Projections:
Attached to this proposal, you will find detailed financial projections, including start-up costs, expected revenue, and profitability estimates for the first three years of operation. We have conducted thorough market research and analysis to ensure the viability and sustainability of our bakery business.
I would be delighted to discuss this proposal further and answer any questions you may have. I am confident that with our expertise
Free Business Proposal
If you want to raise funds for your business, a business proposal is the way to go. However, writing a complex business proposal can be challenging. You can completely customize this template, including adding your company's logo, changing colors and fonts, and uploading images, to make your proposal stand out.
Free Project Proposal Template
Creating a research project requires creating a detailed project proposal that outlines the tasks and goals that will be carried out to achieve a particular goal, similar to a product you sell to customers, but through a thorough written proposal. The Free Project Proposal template includes all the details that clients frequently look for in a proposal, like Information about the project's goals, description, expected results, and other specifics. Layouts can be changed, data can be edited, and more information can be added if necessary
Consulting Proposal Template
With consulting proposals, professionalism is essential because you are presenting yourself as an expert in your field. Use this consulting proposal template to create professional PDF proposals quickly and stand out from the competition. This template will be ideal if you want to send the proposal to several different clients. You only need to complete a few crucial form fields, like the project description, scope of work, objectives, company background, and payment terms, using the user-friendly PDF Editor; you don't need to design the proposals from scratch. The proposal can also be approved with an e-signature, and then you're good to go.
BID PROPOSAL TEMPLATE
A bid proposal outlines the services your company can provide to the client along with the funding sources and strategies you'll use to carry them out. Include details about the project, an estimate of the cost, and a description of the work you will be doing to electronically sign the document
SPONSORSHIP PROPOSAL TEMPLATE
If you're wondering how to get funding for your big event, this proposal template is ideal for you. All you have to do is fill out the form with the event and sponsorship information, and the template will instantly generate elegant PDF proposals. You have the option of printing, downloading, or emailing the proposal to potential sponsors Keep in mind that your sponsor may receive several proposals per week, so you must stand out. Discuss your organization's history, core values, and mission, as well as how your sponsor's support will benefit both you and them. The template includes a drag-and-drop PDF Editor that allows you to customize the look by adding your logo, changing the colors, and adding e- signatures. The support of a sponsor can make or break your fundraising event, so you must stand out from the crowd.
ONE PAGE PROPOSAL TEMPLATE
This type of document is commonly given to prospective clients for quick and relatively small projects. You must show all of the necessary information on one page for it to be approved. This business proposal should show the problem as well as the solution. This One Page Proposal Template includes project details, client information, project duration, estimated budget, objectives, labor, parts, and the approver's signature. It also employs the e-signature widget to display the approver's digital signature.
GRANT PROPOSAL
This formal document is used to ask investors for funding, a financial budget, or investment. This document must be straightforward and accurate because it will help persuade investors to grant the request. This Grant Proposal appears professional, and you can find information about the company, the project, goals and objectives, timeline, budget, and the approver's signature. This grant proposal template also includes a cover letter and a cover page, as well as the company's mission and vision. You can display the project timeline, which shows the project's activity, start and end dates, and you can dynamically add fields as needed, using the Configurable List widget
Marketing Proposal Template
Marketers frequently provide this document to prospective clients because they use a letter to communicate their strategy and ideas to help the potential client achieve their business goals. The marketing proposal document provides information about the most recent market trends and their challenges, and the proposal's goal is to persuade the client to participate in the project. It begins by introducing the marketing firm and their methods for developing their marketing strategy.
Proposal Letter Template
This is a formal letter with the goal of bidding on and closing a deal with another company. A proposal can be for either a short or long-term engagement. It could also be to offer your services for an event or as part of a long-term business agreement. In any case, the letter's purpose is to persuade the recipient to enter into an agreement with the letter's sender.example restaurant business proposal,
Non-Profit Business Proposal
A non-profit business proposal is a business plan that is presented to an investor who wants to fund the non-profit organization for a business engagement. It describes the non-profit organization, its short and long-term goals, how to achieve these goals, and a project plan that the organization intends to address. This proposal provides information on problems encountered by the non-profit organization and how to address them as a project or business.
Conclusion: Business proposals are crucial documents for any company. It would aid in making clear and important business decisions. So now that you know what a Business Proposal is, how to write a good business proposal, and examples of each, you can put it into practice in your business.