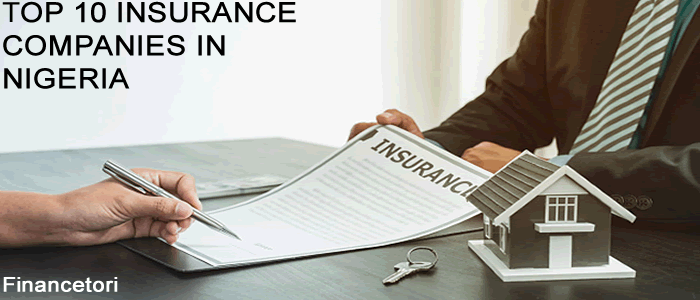 Life is full of unexpected events which we call emergencies. These emergencies could be health, finance, education related, car insurance, indemnity, digit insurance, disability insurance, libertymutual etc. With focus on financial emergencies, it is always good to have someone or something to fall back on when the going gets tough - That's where insurance companies comes in! Insurance companies are companies that help you out to cover some or even all of the costs of financial emergencies where possible. For you to have access to their services, you have to take up a plan on your car, house, health or even your life. On this plan, you'll be paying to them a sum known as premium that matures after some specific time and from that time forward, if any emergency occurs involving that item which you have insured, well the insurance company steps in to assist and lighten your burden. In Nigeria, there are quite a number of insurance companies that operate even though not many Nigerians are open to or can afford insurance. Before we look at some of them, what is the role of insurance companies in Nigeria?
ROLE OF INSURANCE COMPANIES:
The role of insurance companies in Nigeria is pretty simple, they give financial cover to your property or asset. They are to assist you financially to fix or replace property which you have taken a plan on, when they get damaged, lost, stolen or plain out destroyed. They provide cover to underwrite your losses in times of emergency. That being said, we move to the crux of this piece. In no particular order, below are the top 10 insurance companies in Nigeria:
AIICO Insurance: Most likely the biggest name when it comes to insurance in Nigeria, the American International Insurance Company (AIICO) Limited has been around for almost 6 decades (Est. 1963). They offer services such as
Automobile Insurance

Travel Insurance

Oil & Gas

Home/House

Agricultural

Employers Liability

Group Life

Manufacturing Industry

Annuities

COVID-19 Insurance plans and boast of a payment and claim pay out of over 47.2 billion naira in 2021 alone. Find out more about their services on aiicoplc.com/
Leadway Assurance: Leadway Assurance was established in 1970 and also has over 50 years of experience in the insurance industry. They have established themselves as a household name in Nigeria, with insurance plans such as,
General Insurance

Health & Life assurance

Savings & Investments

Annuities & Pensions under their personal insurance class.
Their business class offers plans such as Property,
Marine Insurance

Accident Policies

SME Insurance

Auto Insurance. Check them out on leadway.com/
AXA Mansard Insurance: Formerly known as just Mansard Insurance, AXA Mansard is a leading insurance company in Nigeria, offering insurance covers for
Health

Personal Accident

Vehicle Insurance

SME's

Travel

Fire & Energy

Aviation & Energy.
They have even taken it up a notch to offer Investment options. Check them out on axamansard.com/insurance/general/
Custodian & Allied Insurance: A member of the Custodian Investment Group Plc, Custodian & Allied Insurance has been around far longer than most people would believe with a broad range of insurance covers that would definitely blow your mind. Some of their insurance covers include
Motor Vehicle

Travel

Marine/Yacht

Personal Accident

Home insurance to Fire/Special Perils

Business Interruption

Electronic Equipment

Machine breakdown

Professional Indemnity Marine Cargo Insurance etc. The list is quite broad and you could get a full grasp of them all via custodianplc.com.ng/custodian-and-allied-insurance-limited#
Cornerstone Insurance: Incorporated in 1991, Cornerstone has lived up to it's name as a cornerstone for customers over the years. They were listed as a public company on the NSE in 1997 and have made a name for themselves as the leading insurer when it comes to tech innovations when it comes to their services and their website. Some of the insurance classes they undertake include,
Motor Insurance

Aviation

Marine

Engineering

Travel

Halal Takaful (For Muslims)

School Fees Guarantee

Home Insurance

Marine Insurance

Gadget Protection Plan

Drone Insurance etc.
That last part blew your mind right? Well, see more of their plans on cornerstone.com.ng/
Niger Insurance: Established in 1962, Niger Insurance is one of the oldest insurers in Nigeria. They offer a wide range of products and insurance plans both in life and non-life insurance. Some of their products include,
Domestic and Estate Staff Insurance Policy

Niger Annuity Plan

Group Life Assurance

Mortgage Protection Assurance

All Risk Insurance

Aviation Hull & Liability Insurance

Boiler & Pressure Vessel Insurance

Contractor All Risk Insurance

Employer Liability

Goods-In-Transit Insurance

Products Liability

Boat Travelers Insurance Policy etc.
More can be found about their products on their website nigerinsurance.com/non-life-insurance-products/general-business/#
LASACO Assurance: Resuming operations in 1980, LASACO Assurance PLC is one of the fastest growing insurance companies in Nigeria. They are a publicly traded company by Introduction on the NSE and were the first insurance company in Nigeria to get the ISO certification (NIS ISO 9001). Some of their products/insurance plans include:
Mortgage Protection,

Bond

Education Insurance

Householders Insurance

Business Interruption cover

Burglary Insurance

Marine Hull

Professional Indemnity

Employer's Liability

Money Insurance etc.
Find more about their products and services on their web site lasacoassurance.com/products/
FBN Insurance: FNB Insurance is a Limited Liability Insurance company which resumed operations in September 2010, making it one of the youngest insurance companies in Nigeria. Following a 65% equity divestment by FBN Holdings PLC in 2020, they (FNB Insurance) became a subsidiary of the Sanlam African group and provide covers with plans such as,
Credit Life Assurance Plan

Group Welfare Plan

Group Life Assurance Plan

Mortgage Protection Plan

Smart Health International Plan

Term Assurance Plan

Tuition Protection Plan

Family Income Protection Plan

Family Shield Plan to mention a few. More about their services can be found on their website fbninsurance.com/corporate-products/
GoldLink Insurance: Licensed to operate as a full fledged insurance company in 1993, GoldLink was listed on the NSE as a public company in 2008. Although relatively young, the company has sustained itself by sheer doggedness and a renown for fast pay out. They underwrite numerous risks such as
Compulsory Insurance

Engineering Policies

General Accident

Group Life Insurance

Individual Life Insurance

Liability Policies

Marine & Aviation

Motor Insurance

Oil & Gas etc
However to find more about their product and services Visit their website goldlinkinsuranceplc.com/products.php
Consolidated Hallmark Insurance: Consolidated Hallmark Insurance (CHI) PLC is a public insurance company in Nigeria. Following a merger in 2007, they became one of the biggest insurance companies in Nigeria.

They are the second insurance company in Nigeria to obtain the prestigious ISO 9001:2015 (Quality Management Systems Certification). Their insurance offerings include,
All Risks Insurance

Burglary Insurance

Goods-In-Transit

Home Insurance

Motor third Party

Personal Accident

Travel Insurance

Aviation

Bonds Insurance

Plant All Risk
Professional Indemnity to mention a few. More about their product offerings can be found on their website chiplc.com WHY YOU NEED INSURANCE IN NIGERIA
Many reasons exist as to why you need insurance in Nigeria but they all sum into one reason – To have a financial cover in times of emergency. That being said, some of the reasons you need insurance in Nigeria include:
Death

Health Cover

Motor Accidents

Fire Accidents

Injury at Work

Theft and Robbery of Property

General Damage to or breakdown of property

Loss of Investment and Goods

Retirement

Loss of Job/Employment

Education

Travel/Vacation.
Conclusion:There you have it, insurance companies in Nigeria and the roles they play. As an additional, it is worthy of mention that the recently amended health insurance law signed by President Muhammadu Buhari, has made it compulsory for all Nigerians to have health Insurance.