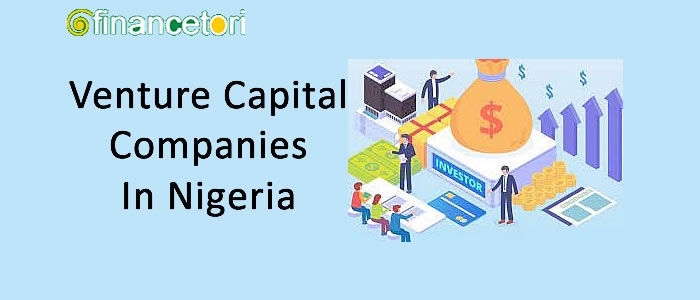 You intend to work with capital firms in Nigeria and you don't even know what they are?
Gross! You need to change that as fast as possible and that's one of the things you'll learn here. Usually, capital firms and venture capital firms are two terms that are alike, your different in their own way. Capital firms are just companies that invest money in other companies or start-ups basically because they believe such companies will be successful in the future. On the other hand, Venture capital firms which can be referred to as (VC) also provide startup funds for businesses and companies, but the difference is that they do this in exchange for an ownership stake in the company. While capital firms pay attention to make investments into established businesses with predictable cash flow and collateral, venture capital firms typically invest in high-risk, high-reward companies which have showcased unmatched potential for significant growth. As distinct as they both seem, they are inseparable brothers, which is why capital firms are referred to as venture capital firms sometimes.
This is also why they are almost not differentiated from each other because some companies combine the two. If you're starting a business in Nigeria and you're worried about the capital firms and how to go about them, here are 20 capital firms in Nigeria that you can consider as a startup company. However, before you start or invest in anyone, you must have done your due diligence bearing in mind that when you don't understand the modus operandi of any organization before partnering with them, you might be putting your business in harm's way. The following are the venture capital companies in Nigeria:
LeadPath Nigeria
A micro venture capital located in Lagos and venture capital firms in Lagos. It is the one of capital investment company in Nigeria. LeadPath Nigeria is a seed capital fund that specializes in providing short, medium, and long-term funding to small and medium-sized start-up businesses in high-growth technology areas such as software, web and, mobile technologies. Their mission is to power legendary companies in Africa by bridging the gap between start-up to market dominance. This is the reason they work with only technology entrepreneurs whose companies have shown to be purposeful and will bring returns in the future.
GreenHouse Capital
This was launched as an investment firm in 2014 and was founded as the venture capital arm of the Nigerian tech scale-up Venture Garden Group. It is the one of the famous venture capital companies in Nigeria. GreenHouse Capital is said to have become Sub-Saharan Africa's largest fintech investment fund by portfolio size, as they have 23 investments operational in 6 countries. GreenHouse invests capital and specialized expertise into those companies that they believe are building the financial services that will power Africa's economic future.
Oak Investment Partners
This capital firm has its headquarters in Lagos. Their favourite mantra is "At the Oak Capital, you are more than a founder, you are a Partner." Oak Capital has a mission to nurture and grow entrepreneurs and ideas to become heavyweight businesses and companies. It is one of the list of venture capital firms in Nigeria. They also work to match them with an array of seasoned investors and financial experts who are willing to walk side by side to help you reach your goals. This is why they work to finance next-generation businesses to portray and achieve world-class standards.
Ventures Platform (VP)
Research reveals since 2016 till now that Ventures Platform has invested in more than 80 companies, having their work noted in more than 5 different countries. Ventures platform particularly invests in founders who are interested in building the future of Africa. They are a discovery fund that invests early in mission-driven founders who are building capital-efficient platforms from pre-seed Series A. They partner and invest across several factors, but they are more confidently involved in sectors that provide financial services, sectors like Insurance, Life science and Health tech, Edtech and Digital Talent Accelerators, Enterprise SaaS, Digital Infrastructure Plays, Agri-Tech, and Food Security.
Microtraction
Microtraction is an early-stage venture capital firm that invests in African startups at the pre-seed stage. According to an official documented report made by the firm, they poise to be skeptical when choosing a sector to work with because they are more attracted to smart, relentlessly resourceful founders who are building high-growth, technology-driven businesses in billion-dollar markets. This shows that any company or start-up that will receive funding from Microtraction has to be on their "A-game to impress the firm. Microtraction was founded by Yele Bademosi and Kwamena Afful in 2017 with the desire to bridge the funding gap by providing early financial support and mentorship for entrepreneurs. The firm has its headquarters regions at Europe, the Middle East, and Africa (EMEA) and has a branch in Lagos Nigeria.
Spark Capital
Spark Capital is a company that builds companies, an early-stage fund managed by Fedha Capital. According to them, they are focused on well-defined and scalable revenue models.
Spark Capital focuses on Lagos, Nigeria because they view Lagos as the gateway to Africa. Some of their investors include; Susa Ventures, Steve Case, SparkLabs Global Ventures, Arena Ventures, etc.
EchoVC Partners
This is a technology-focused early-stage Venture capital firm that focuses unapologetically on investing in underrepresented founders and underserved markets.
Founded in 2011 by Omigui Eghosa, EchoVC Partners is an early-stage venture capital firm based in Lagos, Nigeria. They love to invest in sectors like smart planet, health, and human services, technology, emerging fintech, and connectivity sectors.
Synergy Capital Managers
Synergy Capital Managers is a growth equity firm based in Lagos, and one of the venture capital companies in Nigeria. As a leading private equity fund manager, they build industry champions that drive local economic growth, create jobs, and contribute to neighboring communities. They specialize in expansion, growth capital, and management buyouts and buy-ins of high-growth companies in sub-Saharan Africa especially in Nigeria, Ghana, and Sierra Leone.
The Synergy Private Equity Fund is the first fund to be raised by the Lagos and Accra-based team.
Acuity Ventures
This is a family of venture capital firm that provide investment capital funds that provide investment capital and strategic guidance to early-stage and emerging growth companies. The firm is based in Lagos and seeks to invest in the soft/digital infrastructure, financial, and trading sectors. Acuity ventures seek to partner with visionary entrepreneurs using insights from data to illuminate market trends and guide strategic growth.
Alitheia Capital
Alitheia Capital is a pioneering impact investing equity firm based in Lagos State, Nigeria. They invest in businesses that use traditional and nontraditional channels to achieve social impact. Alitheia Capital is an impact investing firm that is focused on channeling capital into businesses that enhance access to essential goods and services for small and growing businesses and low-income households. Alitheia invests in sectors that provide essential services and goods that develop the economy and society through their different funds.
TLcom Capital
This is an African-focused VC firm with the desire to back up Africa's top founders from seed to growth. The firm was founded by Maurizio Caio who is based in Nairobi, Kenya, and is also found across London, Nairobi, and Lagos, Nigeria. This Lagos-Nairobi-London-based venture capital firm has been investing in tech and innovation across Europe and the US since 1999. They are also focused on helping the best companies through the use of mobile as a platform to address and solve Africa's most pressing needs.
GreenTree Investment Company
This, like other investment firms, is also based in Lagos. GreenTree Investment Company deals differently from a few other investment firms. They invest and provide governance structure, technical support, and legal advice to startups that operate in the technology, healthcare, transport and logistics, financial technology, and mobility sectors. In a nutshell, GreenTree Investment Company gives entrepreneurs what they need to grow a sustainable business at a fast pace.
Novastar Ventures
Novastar Ventures was founded to join and fuel an entrepreneurial revolution that is transforming markets and sectors in Africa. Under the auspices of Novastar Ventures is the Novastar Ventures Africa Fund II which was initiated in 2018. It is a vintage venture capital fund managed by Novastar Ventures, located in Kenya, and invests in Western and Eastern Africa. The fund targets consumer products and services, materials and resources, business products and services, and other sectors.
Consonance Investment Managers
Consonance is an investment company focused on helping early and growth-stage entrepreneurs build successful companies in Africa. The firm is also located in Lagos. Apart from the aforementioned, the firm is also focused on making investments in high-quality-early-stage and growing businesses across sub-Saharan Africa.
The firm pays close attention to Environmental, Social, and Governance (ESG) factors as it works to create inclusive growth, jobs, gender equality, climate resilience, and financial inclusion within its diverse portfolio companies.
Ingressive Capital
Ingressive Capital has a portfolio that spans various industries. They are committed to supporting early-stage startups in Sub-Saharan and North Africa. The firm is always excited to partner with visionary entrepreneurs and provide them with the resources they need to transform their innovative ideas right from their baby stage into successful businesses.
With their offices in Kenya, Nigeria, Ghana, Egypt, and Morocco, they invest in pre-seed and seed startups located in Nigeria, Ghana, Kenya, Egypt, and Morocco. They offer support to founders by granting them access to their team of seasoned operators, market expansion, business development, and follow-on funding from their investor base of top global funds.
Cardinal Stone Partners
Cardinal Stone has its headquarters in Lagos and one of the venture capital firms in Abuja. This is an independent, multi-asset investment management firm that offers financial services to diverse institutional, high-net-worth, and retail clientele.
The firm offers services across investment banking, asset management, securities trading, trust services, registrar services, and financing.
African Capital Alliance (ACA)
The firm identifies and supports high-growth businesses to achieve their full potential, create job opportunities, and provide good returns to their limited partners. Their business is focused on the sub-Saharan region and some of the sectors they invest in include financial services, telecommunications, media, and technology (TMT), agribusiness, energy, etc. ACA was founded by Okey Enelamah who is also the chairman and has offices in Ghana, Mauritius, and Nigeria. The headquarters is in Lagos, Nigeria.
Atlantica Ventures
Atlantica Ventures provides capital and growth support to early-stage companies. Their investments in these companies are guided by decades of experience and global relationships.
The goal of Atlantica is to partner and empower entrepreneurs along their journey from Seed to Series B funding rounds and to provide continuous guidance and support till exit. Some of their areas of investment include the Internet, Information Technology, Artificial Intelligence, Software, etc. The firm is also located in Lagos, Nigeria.
Genesys
Genesys is in Enugu, Nigeria. The firm helps young Africans to start their careers in technology. Since the inception of the firm in 2017, Genesys has been intentional about scaling startups within the region by offering a series of support in areas like funding, resources, knowledge, and access. This venture capital firm funds young businesses which can be called early startups and they invest in sectors like Solar, Renewable Energy, E-Commerce, and Manufacturing.
Verod Capital Management
This is a Nigerian firm founded by Danladi Verheijen and Eric Idiahi. As a leading West-African private equity investor firm, Verod seeks to partner with fast-growing companies, led by strong, result-driven management teams which have the potential to become large, dominant, and sustainable enterprises.
They are committed to health and safety, job creation, developing local industries, energy efficiency, community development, and women empowerment.
Knowing about these firms and what they do is not enough reason to invest in them. Every investor must carry out due diligence on any capital venture firm before investing. This helps you to know the firms that are involved in your area of interest, their locations, how they work, and their status (if they are open for investments at that time).
Conclusion, Nigeria has a growing venture capital ecosystem with a focus on technology and innovation. Several venture capital firms are actively investing in startups across various sectors, including fintech, Healthtech, and e-commerce. These firms play a crucial role in providing funding, mentorship, and support to Nigerian entrepreneurs, contributing to the country's emerging startup scene.