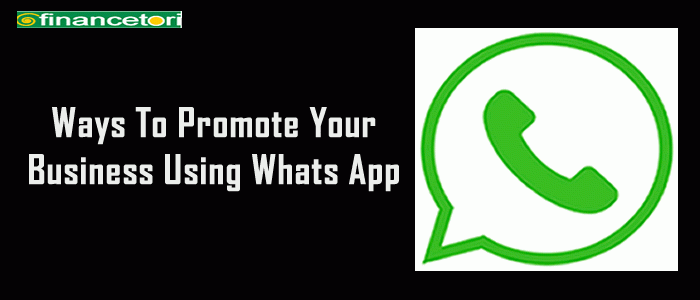 You must have heard questions like "let's chat on Whatsapp." Mind sharing your Whatsapp contact? I would love to see and share what you do. Can you explain more on this topic using your Whatsapp? This is to explain that Whatsapp is not just a play toy platform for you; it has grown so big that every businessperson loves to close deals on Whatsapp. It is expedient that you now take complete control of the platforms where your customers fondly stay. With this, you can stand out and be committed. This article will walk you through the process and explain why Whatsapp is the ever-changing tool that provides you with daily alerts when you position yourself as an authority.
MINDSET RECYCLING
Before I can proceed to why you need strategic positioning for Whatsapp marketing. It is essential not to neglect the powerful tool that can help fast-track your ability to use WhatsApp to earn massively daily. The mindset is a seat of everything and anything you attract. It would help if you did away with the scarcity mindset that allows you to believe that you can't become what you want or have what you have based on an inferiority complex, class, status, age and gender. Embrace an Abundance mindset and start seeing opportunities pour like deep blue seas. Until your mindset has been shifted from scarcity to Abundance, you might end up recycling your "I don't think I can do this" in disguise, thinking you've improved.
Vision Statement For-Profit
Before embarking on Whatsapp marketing, it is pivotal to set up your marketing strategy, mission statement and goals. Get to know your SWOT analysis which is your strength, weakness, opportunities and threats. By defining your KPI (key performance indicator), you'll need to control your ROI(return on investment) You might wonder how you can measure your KPI; you can use engagement rate, purchase rate, turnover and retention rate.
Whatsapp Business
Whatsapp business is recommendable when you're on the search to build customer acquisition and retention. A WhatsApp business account with a contactable phone number is a wise investment. Due to the customer service aspect, this may potentially draw in additional customers by allowing users to respond if they have any concerns or problems.
Features of Whatsapp Business
Catalog: A virtual showroom of your products and their prices. Business Accounts: An address, phone number, email, and links for your brand over this channel. Labels: To help organise your chats with customers, to differentiate your new customers, old and yet-to-be-converted customers. It can be labelled in different colors. Automated replies: This feature allows you to send an automatic response whenever they slide to your dm for the first time or automate a response that customers are likely to ask.
Why Whatsapp marketing
You'd agree that Whatsapp has over 2 billion users over other social media platforms. WhatsApp is a platform where you can't do without including my entrepreneur friend. This way of marketing enables you to reach a more comprehensive range of individuals and establish direct contact with your customers. Whatsapp is a marketing platform that has so many benefits at your disposal. You might be wondering what other benefits Whatsapp can give to you
Whatsapp business was introduced solely to help entrepreneurs engage with their clientele professionally and do a follow-up.
Benefits Of Whatsapp To Marketing
It enables autoresponder when using Whatsapp business.

You can reach broader people instead of making phone calls

With WhatsApp, you can promote your services or products directly and personally to your clients, build good trust with your customers, and respond to your customers' queries through the automation tool option or feature.

Whatsapp policies ensure that your messages are not shared with third parties, and it makes it safe for seamless communication.
The Use of Broadcast.
Whatsapp has a feature that allows you to add up people to a broadcast list and enables you to send them messages, and it drops to their message box individually. You can separate each broadcast based on their interest. Take, for instance, you ran a campaign that brought clients to your Whatsapp, and some of them showed interest, some promised to buy, and another set of people didn't have anything in mind regarding your products and services. You can create a broadcast list based on their interest and your most engaged customers. You do not send the same message to new customers as too old ones.-
Whatsapp Group
Regarding Whatsapp group marketing, groups are created to help interact with your audience, have a human persona engagement, allow your clients to air their opinion and use the feedback to improve customer service.
Use Of Bio
Your bio and profile picture is what most customers look for and read through to absorb what you sell and the services you render. Your bio should be a detailed description of what you're into, the price of each product and your availability to attend to customers in person. Hence, it is necessary to have a good copy ready to meet your customers' needs
Your profile picture should be nicely shot or carry your brand logo.
Whatsapp Status
You can update your customers by sharing what you do daily, and it lasts for 24 hours. In the WhatsApp status, you can create content, share pictures and videos or create videos on the go.
Whatsapp TV
Whatsapptv is more like a method of reaching a more comprehensive range of people using someone else's Whatsapp status to create awareness of your products and the services you render. This is a paid advertising method to people who are liable to be your customers on someone's contact list. Make sure what you put up on your status is engaging, indicative, informative and entertaining. It should give room to FAQs and answer sessions.
Whatsapp call
Whatsapp has a video call as well as voice calls and voice messages to help ace up your marketing strategy. WhatsApp calls to create a sense of belonging to your customers; they feel relaxed and free to share their opinions and suggestions for your products. This increases the return of investment (ROI) in your business
Content marketing
With content, you can induce humour and a sense of urgency into the content you create, driven by feedback and questions from your customers. Your content should be well-detailed with the mindset of educating your customers, entertaining them, and being informative
Message rules
There are rules guiding DMS when trying to reach out to top influencers or negotiate with your clients. It would help if you did not slide to message people with the mindset of charging with an old friend without courtesy. Avoid over-familiarity when in a chat with clients; try as much as you can to be formal but approachable Identify your customer's needs. Your vision statement should always be your watchword when attending to your customers. The vision statement could comprise how you want your customers to feel every time they slide to your dm or click on the link that leads to your website.
Conclusion
Whatsapp marketing allows you to deliver top-notch information with the help of WhatsApp. Whatsapp is so vast that it helps you store information about your customers; it's easy to navigate and control. Whatsapp marketing is an effective way of creating brand awareness and building customer loyalty at a low cost compared to other advertising mediums such as bull boards, radio, tv ads and print ads.