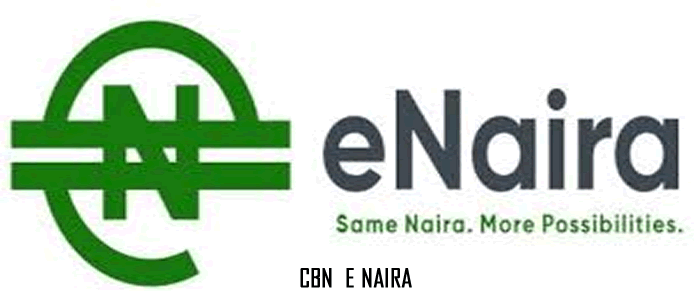 CBN E NAIRA
Often referred to as the Apex Bank, the Central Bank of Nigeria (CBN) is by default the biggest and most powerful bank in Nigeria. They are the bank of all other banks and the existence of all other banks in Nigeria is reliant on the permission of the CBN. However, they do not engage in regular commercial operations other Nigerian banks you know, so it begs the question, what really is or are the functions of the CBN? Below are some of their functions:
They issue license to all banks wishing to be established or operate in Nigeria

They are the primary obtainer of forex for the economy after export revenue

They regulate the activities of banks in Nigeria such as fixing interest rates on lending, reasonable terms of loan advancement etc.

They work with the ministry of finance to maintain the economy

They regulate the flow of money within the economy to prevent high inflation

They protect the Naira against devaluation through policies and guidelines

They aid SMEs within the economy to thrive through Grants & Loans

They serve as a primary banker to the Federal government and handle most of its transactions and Investments such as bonds, capital investments etc.

They maintain Nigeria's external reserves

They serve as financial advisers to the Federal government etc
With the enormous power vested in the CBN, you can imagine how powerful the men who have been privileged to lead this bank were or are and what their names are. Well, these are the men who have been CBN governors since its inception:
| | | |
| --- | --- | --- |
| S/N | CBN GOVERNORS | TENOR |
| 1 | Dr. Godwin Emefiele, CON | 3/6/2014 – To Date |
| 2 | Mallam. Sanusi Lamido Sanusi, CON | 4/6/2009 – 2/6/2014. |
| 3 | Prof. Chukwuma C. Soludo, CFR | 29/5/2004 – 28/5/2009 |
| 4 | Chief (Dr.) Joseph Oladele Sanusi, CON | 29/5/1999 – 29/5/2004 |
| 5 | Dr. Paul Agbai Ogwuma | 1/10/1993 – 29/5/1999 |
| 6 | Alahji Abdulkadir Ahmed | 28/6/1982 – 30/9/1993 |
| 7 | Mr. O. Ola. Vincent | 28/6/1977 – 28/6/1982 |
| 8 | Mallam Adamu Ciroma | 24/9/1975 – 28/6/1977 |
| 9 | Dr. Clement Nyong Isong | 15/8/1972 – 24/9/1975 |
| 10 | Alhaji Aliyu Mai-Bornu | 25/7/1963 – 22/6/1967 |
| 11 | Roy Pentelow Fenton | 24/7/1958 – 24/7/1963 |
In addition to the above, below are the branches of the CBN across Nigeria:
| | | |
| --- | --- | --- |
| S/N | LOCATION | ADDRESS |
| 1 | ABAKALIKI | No. 1 Nwene Street, Off Ezza Road, Abakiliki, Nigeria |
| 2 | ABEOKUTA | Ibrahim Babangida Boulevard, Abeokuta, Nigeria |
| 3 | ABUJA | Zaria Street, Garki II, Nigeria |
| 4 | ADO-EKITI | Secretariat road, Ado-Ekiti, Nigeria |
| 5 | AKURE | Old Secretariat Road, Nigeria |
| 6 | ASABA | Along Benin-Onitsha Expressway, Asaba, Nigeria |
| 7 | AWKA | 37, Azikiwe Avenue, Awka, Nigeria |
| 8 | BAUCHI | Off Ahmedu Bello Way, Nigeria |
| 9 | BENIN | 1, Akpakpava Road, Nigeria |
| 10 | BIRNIN-KEBBI | Sultan Abubakar road, Birnin Kebbi, Nigeria |
| 11 | CALABAR | 8, Calabar Road, Nigeria |
| 12 | DAMATURU | 2 GRA Road, behind Central Mosque, Damaturu, Nigeria |
| 13 | DUTSE | Sanni Abacha Way, Dutse, Nigeria |
| 14 | ENUGU | 3, Garden Avenue, Nigeria |
| 15 | MAKURDI | Shitu Alao Road, Nigeria |
| 16 | GOMBE | Off Shehu Abubakar Road, Opposite Deputy Governors |
| 17 | GUSAU | J.B.Yakubu St. Opposite Access Bank, Gusau |
| 18 | IBADAN | Oba Adebimpe Road |
| 19 | LAGOS | Tinubu Square, Ikeja |
| 20 | ILLORIN | 1, Sulu Gambari Road |
| 21 | JALINGO | Barde Way, Opposite PHCN Office, Jalingo |
| 22 | JOS | 4, Noad Avenue, Nigeria |
| 23 | KADUNA | 1A Yakubu Gowon Way, Nigeria |
| 24 | KANO | 4A, Lagos Street, Nigeria |
| 25 | KATSINA | WTC Road, Katsina |
| 26 | LAFIA | Shendam Road, Lafia |
| 27 | LOKOJA | Government House Road, Opposite Government House Lo |
| 28 | MAIDUGURI | 3, Kirikasama Road, Nigeria |
| 29 | MINNA | Paiko Road, Minna, Nigeria |
| 30 | OSHOGBO | Plot 4 Gbogon Road, Osun GRA, Oshogbo, Nigeria |
E-NAIRA
The E-Naira is an electronic version of the Nigerian naira, developed, issued and monitored by the Central Bank of Nigeria. It is a medium of exchange, having the same value and full legality of the regular naira but in an electronic form an stored in a unique e-wallet, hence the "E" before naira viz E-Naira.
BENEFITS OF THE E-NAIRA
You're probably wondering what the E-Naira brings as a benefit. Why should you spend your time trying to get E-Naira when you already have the regular naira in cash and can also control via electronic means the ones you have in your accounts without hassle? Well, below are a few benefits of the E-Naira.
It reduces fraud chances as it is fully monitored and traceable by the CBN

It is secure as it cannot be forged

It saves the CBN the cost of printing more notes

It has a global accessibility as it can be held and accessed anywhere around the world

Transactions with the E-Naira attract lesser charges than regular transactions

It makes remittance such as taxes easy and faster
HOW TO REGISTER FOR THE E-NAIRA
I guess you are wondering how you can get access to the E-Naira or where you can register to get it. It's pretty simple:
Download the E-Naira app from the PlayStore (Android) or App Store (iOS) or visit the E-Naira website – https://www.enaira.gov.ng/

Enter minimum identification details (i.e., NIN, BVN, or KYC/AML Information, depending on the customer tier you are).

Enter other identification details (i.e., Name, Place and Date of Birth, Phone Number, Passport Photograph, Email and Password).

Minimum ID is validated.

Log in to account
10 FREQUENTLY ASKED QUESTIONS ABOUT THE E-NAIRA
Is the E-Naira a cryptocurrency?
No! It is basically the same as your physical naira but in an electronic form
Can the E-Naira be transferred to and from my regular bank account?
Yes, it can.
What is E-Naira wallet?
The eNaira wallet is a digital storage that holds the eNaira. It is held and managed on a distributed ledger. The eNaira wallet is required to access, hold and use eNaira.
Can I pay with my eNaira and cash at the same time for a transaction?
Yes. The eNaira and Cash are all variants of the legal tender. Either or both can be used to carry out transactions as the situation demands.
What makes eNaira different from the money in my bank account?
eNaira is the digital form of the cash and is a direct liability on the Central Bank of Nigeria while the customer deposits are direct liabilities on the financial institutions.
As an eNaira holder, am I assured of data privacy?
Yes. Similar to the privacy enjoyed by current online banking patrons, the eNaira system has been designed to ensure data and user privacy. There are also operational policies and procedures in place to protect users' identity and privacy.
Who can access eNaira?
Similar to cash, any person or business can have access to eNaira as long as they have the requirements for onboarding.
How does a customer identify stores/shops and outlets that accept eNaira?
While efforts will be made to put signages and decals at designated merchant locations, customers can simply ask the merchants if they accept eNaira
How do I connect my eNaira wallet to my bank account?
The eNaira app allows customers to identify a bank of their choice, connect to their bank accounts and perform transactions.
How do I resolve failed transactions or raise enquiries on eNaira?
Reach out to the customer support of the bank you selected when registering for eNaira through their available channels which include: phone, email, whatsapp, etc. Disputes will be resolved as soon as possible.
If issues are not resolved within 48 hours, send an email to CBN's eNaira Customer Support via [email protected]
These are some important information about the CBN and the eNaira. You can find more information on CBN website https://www.cbn.gov.ng/ or on the eNaira website which has been posted somewhere above in this article.