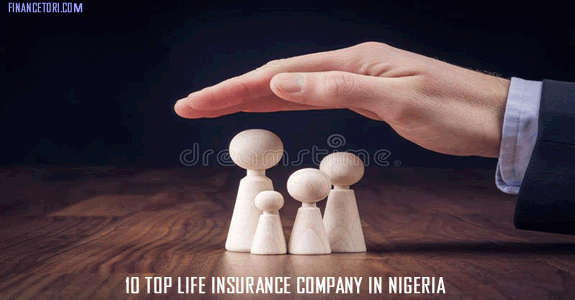 Life Insurance is a contract between an insurer (Insurance Company) and a policy holder or policy taker (customer) which guarantees payment of a certain sum to a designated beneficiary upon the death of the policy taker. Sometimes, a payment claim can be triggered by severe or critical or life threatening illnesses. Life Insurance is in simple terms an insurance taken on your life. It is an insurance taken for cases of emergencies or sudden happenings which can affect the life of a person. Like car insurance which you take for emergencies that affect your car, life insurance likewise is an insurance you take for your life in cases of sudden health emergencies or death. Life insurance can be taken on behalf of someone else just like any other insurance. It is without doubt that life is the most valuable asset any person can have as every other desire and achievement, relies on the existence of life to have essence. As a result, life insurance is sometime referred to as Life Assurance as a show of how much value is attached to life generally.
Benefits of life Insurance
Life Insurance had one primary benefit which is:
To assure your life in cases of emergency or death (In a case of death, your family or next of kin gets to become the beneficiary of the insurance claim).

Provision for your dependents upon death

It assists to foot medical bills during terminal diseases.
Top 10 Insurance companies that offer life Insurance
According to the NAICOM (National Insurance Commission), there are 14 duly registered life insurance companies in Nigeria. Below are the top 10:
African Alliance Insurance Company Limited: With over 60 years of experience, over 50,000 customers and settled claims of over 9 billion in just 2019, African Alliance is no neophyte to the business of life insurance. They currently boast 3 purely life insurance plans with over 10 other products offers that go beyond just regular insurance to become savings and investment plans as well. Visit there website for more Africanallianceplc.com or you can pay them a visit at 54, Awolowo Road, Ikoyi, Lagos.
Custodian Life Assurance Limited: With about 14 different options under 4 product classes viz – Savings & Investment, Endowment Policies, Protection Policies & Annuities Custodian Life Assurance Ltd is doing well to stand out in the life insurance sector. They are a life insurance company duly licensed by the NAICOM to transact all classes of life insurance business in Nigeria. See their website for more details Custodianplc.com.ng or you pay a visit to their office at 16A, Commercial Avenue, Sabo, Yaba, Lagos.
Capital Express Assurance Limited: With over 20 years of experience, Capital Express has about 9 personal Insurance options and 7 group insurance options which are broad looking and seek to cover a wide scope which makes them stand out amongst the few life insurance companies in Nigeria. See their website to get a better view of their products Capitalexpressassurance.com or you can also visit their office at Capital Express House, 13 Bishop Kale Close, Behind Saka Tinubu Street, Off Kasamu Ekemode, Street Victoria Island, Lagos.
Mutual Benefits Life Assurance Limited: Since it's incorporation as a Private Limited liability company & registration as an insurer in 2007, Mutual Benefits has shown integrity and consistency with a claims payout of over 8 billion over the years and 8 wide range products in life insurance. You can visit them at Aret Adams House, 233 Ikorodu Road, Ilupeju, Lagos or their website for more about their products Mutualng.com
FBN Insurance Limited: A member of the Sanlam Group, a Pan-African investment conglomerate, FBN Insurance commenced operations as a licensed Life insurer on the 1st of September 2010 and has since gone on to settle claims of over 11 billion naira and currently have about 8 products under their retail or private plans for customers. kindly visit their office at 34, Marina Street, Old NIPOST Building, Lagos.
Royal Exchange Prudential Life Assurance Limited: Established in April 2007 as a subsidiary of the Royal Exchange Prudential Group, the Royal Exchange Prudential Life Assurance is major life insurer with 3 product heads which have unique packages. Royal Exchange Prudential Life pioneered the use of a GSM-based electronic platform which enables some of our products to be purchased and activated via scratch cards. You can see more about their products on Royalexchangelife.com or you can also pay them a visit at New Africa House. 31 Marina Lagos, 31 Marina Lagos.
Prudential Zenith Life Insurance Limited: Formerly just Zenith Life Insurance, the name Prudential was added after a majority stake acquisition by global insurer, Prudential Plc. The ensuing entity has become a strong player in the industry by capitalising on the strengths of the initially independent businesses. They offer 8 products for life insurance policies which you can find on their website Prudentialzenith.com or you can visit their office at 7th Floor Civic Towers Ozumba Mbadiwe Str. St. 101241 Victoria Island Lagos, 101241, Lagos
Heirs Life Insurance Limited: Heirs Life Insurance is a Specialist life insurance company that us out to challenge conventional insurance practices with modern technology. They offer at least 10 options from which you may choose as you like, with some options with as low as 1,000 for premium. See their website for more details Heirslifeassurance.comor you can give a call in at their office at No 107b, Ajose Adiogun Street, VI, Lagos.
Stanbic IBTC Insurance Limited: Their name already gives away their affiliation with the renowned bank, Stanbic IBTC Bank. As an insurer, they offer a broad range of services ranging from Group Credit line, Retiree annuity, to term assurance, sunset benefit etc. They are gradually turning their name unto a household name in Insurance. See their products on their website Stanbicibtcinsurance.com or visit their office at Wealth House, Plot 1678, Olakunle Bakare Close, Victoria Island, Lagos.

Enterprise Life Assurance company limited: A member of Enterprise Group Plc, Enterprise Life Assurance company operates as a specialist life insurer in Nigeria. With 4 product categories (Life Time Needs, Family Care, Child Educare & Income Protection Plan) which are obtainable with as low as 5,000 naira. You can fine more on their website Myenterprisegroup or visit their office at No. 46/48, Awolowo Road Southwest Ikoyi, Lagos.
Conclusion
The value of life insurance cannot be overemphasized as life is very precious, delicate and could be lost or endangered at anytime. One must make effort to secure one's life or at least have some security for his/dependents in case of unforeseen emergencies, hence the need for Insurance.